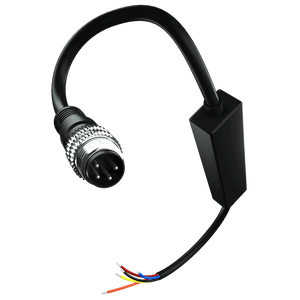 Need to view more data with your MPVI3 from a wideband sensor, boost gauge, or other additional sensors? Get equipped with the PROLINK+ cable, enabling you to wire in and record up to 2x analog signals (from a wideband sensor, map sensor, etc.) and 1x CAN bus signal simultaneously. Now standard with Pro Feature Set, MPVI3 is fully compatible with the PROLINK+ cable straight from the box.
*PROLINK+ is not required for MPVI3. The PROLINK+ cable must be wired in for use.
IMPORTANT!
Depending on availability, HP Tuners MPVI3 may drop ship separately from other items in your order via UPS Ground from HP Tuners. Expedited shipping is not offered for HP Tuners products.